LISTEN ONLINE
SCHEDULE
PROGRAMS
RADIO ARCHIVES
EVENTS
VIDEOS
CONTACT
SPONSORS
STORE
SUPPORT
HOME
Most Recent Show
December 2007
---
Sun., December 30, 2007:

Playlists: M3U | RAM (Individual MP3s: Hr1 Hr2 Hr3 Hr4 )

---
Sun., December 23, 2007:

Playlists: M3U | RAM (Individual MP3s: Hr1 Hr2 )

---
Sun., December 16, 2007:

Playlists: M3U | RAM (Individual MP3s: Hr1 Hr2 Hr3 Hr4 )

---
Sun., December 9, 2007:

Playlists: M3U | RAM (Individual MP3s: Hr1 Hr2 )
DELIBERATE DUMBING DOWN OF AMERICA - In her ground breaking book entitled "Deliberate Dumbing Down of America"
Charlotte Thomson Iserbyt reveals in over 458 pages the insidious plan to reduce our Students, our Nation to a dumb infested country, one more easily controlled by dark ideas. We welcome a gracious, a dedicated LADY whose determination, guts and gumption resulted in truly an insightful and meaningful book about America's education and social problems. Charlotte Iserbyt is the consummate whistleblower! Iserbyt served as Senior Policy Advisor in the Office of Educational Research and Improvement (OERI), U.S. Department of Education, during the first Reagan Administration, where she first blew the whistle on a major technology initiative which would control curriculum in America's classrooms. Iserbyt is a former school board director in Camden, Maine and was co-founder and research analyst of Guardians of Education for Maine (GEM) from 1978 to 2000. She has also served in the American Red Cross on Guam and Japan during the Korean War, and in the United States Foreign Service in Belgium and in the Republic of South Africa. Iserbyt is a speaker and writer, best known for her 1985 booklet Back to Basics Reform or O.B.E. Skinnerian International Curriculum and her 1989 pamphlet Soviets in the Classroom: America's Latest Education Fad which covered the details of the U.S.-Soviet and Carnegie-Soviet Education Agreements which remain in effect to this day. She is a freelance writer and has had articles published in Human Events, The Washington Times, The Bangor Daily News, and included in the record of Congressional hearings. Charlotte's web site www.deliberatedumbingdown.com / / An Excellent reference site - www.americandeception.com
---
Sun., December 2, 2007:

Playlists: M3U | RAM (Individual MP3s: Hr1 Hr2 )

November 2007
---
Sun., November 25, 2007:

Playlists: M3U | RAM (Individual MP3s: Hr1 Hr2 Hr3 Hr4 )
WHO MURDERED THE PRESIDENT? -- Charlotte Littlefield Brown and George Butler travel to the Sniper's nest on The Sixth floor of The Texas School Book Depository and will broadcast live 4 hours of intense programming from 10am-2pm as to who murdered President John Fitzgerald Kennedy on November 22, 1963 - Alan Watt our first guest of www.CuttingThroughTheMatrix.com will from 10:20am till 1pm participate in a discussion of those who possibly participated in the assassination, their motivations and how they benefited. This weekend is the Regional meeting of COPA (Coalition on Political Assassinations) in Dallas, Texas and John Judge will join George and Charlotte from the conference in the fourth hour. Sat. Nov. 24, 1963 is the 44th anniversary of the murder of Lee Harvey Oswald by Jacob Rubenstein (Jack Ruby).
---
Sun., November 18, 2007:

Playlists: M3U | RAM (Individual MP3s: Hr1 Hr2 Hr3 Hr4 )
George Butler and Charlotte Littlefield broadcasting live from the 2007 Justice, Peace & Freedom Conference in Addison, Texas. Guests include: conference organizer Peymon Mottahedeh, Dave vonKleist of the new DVD Ripple Effect, Robert Lawrence, Ted Gunderson (www.1-Free-DVD.com and www.TedGunderson.com), John Kotmair with Save A Patriot Fellowship, Steve Hempfling (www.FreeEnterpriseSociety.com), Jeff Dickstein and Gary Thomason (www.TruthAttack.org)
---
Sun., November 11, 2007:

Playlists: M3U | RAM (Individual MP3s: Hr1 Hr2 )
Broadcasting Live from the Vietnam Veterans' Memorial in Washington D.C., George Butler and Charlotte Littlefield interview folks who are gathering there for Veterans Day, and also Bryce Lockwood, veteran and survivor of the USS Liberty attack
---
Sun., November 4, 2007:

Playlists: M3U | RAM (Individual MP3s: Hr1 Hr2 )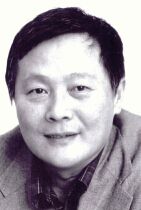 George welcomes Wei Jingsheng, seven time nominee for the Nobel Peace Prize. Wei Jingsheng is truly the founder and leader of the freedom and Democracy movement for China. He spent a total of 18 years in Chinese prisons. His unprecedented courage of protest in writing "The Fifth Modernization" and having it published on the The Democracy Wall in Beijing on Dec. 5, 1978 forever will endear him to all freedom loving people not only in China but all over the world. Today America is facing a crisis and assault on its citizens human rights. Wei Jingsheng has seen tyranny and totalitarianism first hand. Wei has never stopped working for freedom and democracy for all Chinese, even under the most difficult conditions. Ciping Huang has been the right hand lady for Wei for several years and is dedicated to the same principles as Wei. She will translate for this interview. Wei is the most well-known and reputed advocate of democracy both inside and outside of China. In 1996, Wei Jingsheng was awarded the Sakharov Prize for Freedom of Thought. Wei Jingsheng is a winner of numerous other human rights and democracy awards, including the Robert F. Kennedy Memorial Human Rights Award in 1996, the National Endowment for Democracy Award in 1997, the Olof Palme Memorial Prize in 1994, and the International Activist Award by the Gleitsman Foundation, etc. He has been praised in numerous places with varies titles, such as "Father of Chinese Democracy" and "Nelson Mandela of China". Thousands of entries about him can be found on the Internet in various languages. Besides the well publicized essay he wrote in 1978, the Fifth Modernization, he is the author of "Courage to Stand Alone -- letters from Prison and Other Writings", which compiles his articles written initially on toilet paper in jail. He has weekly commentary on Radio Free Asia, and many other news media. This program will be a valuable lesson not only about Chinese Freedom but will be enlightening and revealing about the struggle for all humankind.
October 2007
---
Sun., October 28, 2007:

Playlists: M3U | RAM (Individual MP3s: Hr1 Hr2 )

THE MUSLIM PERSPECTIVE - Welcome Saleem Siddiqui (rhymes with 'city-key') to our program. Saleem will impart to us a Muslim perspective especially since 911. Saleem's web site is www.hotconflict.com call and talk to an insider who has traveled and lived with extremists from many countries. Someone who has studied with scholars, traveled and lived with the Mujahideen in Asia and Europe. What are the differences in the way people think understand and communicate their beliefs? In conclusion is his One-line Bio Just one man trying to make a difference
Interview Questions:
* What is Jihad?
* Who are Al-Qaeda?
* What was it like in Bosnia during the war?
* Are you a fundamentalist?
* Who is an Infidel?
* Why is the City of Mekkah closed off to everyone else?
* What is it like living in Saudi Arabia?
* What do you think of the War in Iraq?
* What are the Mujahideen like in Afghanistan?
* Who are the Taliban?
---
Sun., October 21, 2007:

Playlists: M3U | RAM (Individual MP3s: Hr1 Hr2 )
SECRET HISTORY OF AMERICA - George and Eric Samuelson discuss the Secret history of America. Don't miss this insightful program, Who established the Soviet State? the Fed, the Farmers Alliance, the Secret man behind President Woodrow Wilson, money secrets, British East India Company, The City, Synarchy, Secret Societies, Mystery School systems, Mind Control, the Delusion, the Continental, The Federalist vs. The Anti-Federalists, The Border Wars, Etc.
---
Sun., October 14, 2007:

Playlists: M3U | RAM (Individual MP3s: Hr1 Hr2 )
Guest: Alan Watt Cutting Through the Matrix
---
Sun., October 7, 2007:

Playlists: M3U | RAM (Individual MP3s: Hr1 Hr2 )
We welcome Richard C. Cook, recent articles
Richard C. Cook is a former federal government analyst who was one of the key figures in the investigation of the space shuttle Challenger disaster.
In 1985, he went to work for NASA as the lead resource analyst for the space shuttle solid rocket boosters, external tank, and Centaur upper stage. Cook's first assignment led to his writing a memo on engineers' concerns that flaws with the solid rocket booster O-ring seals could cause the shuttle to blow up. In 1986, after the Challenger disaster, he disrupted a NASA cover-up when he provided his memo, along with other documents on the hazards of the O-rings, to the New York Times. His disclosures paved the way for revelations by engineers from Morton Thiokol, Inc., about how they opposed the launch of Challenger the night before lift-off.
Called to testify before the Presidential Commission at an internationally televised public hearing, Cook stood his ground when his experience and competence were challenged. He continued to contribute to the investigation during interviews with Commission staff and the NASA Office of Inspector General and in meetings with Senator Ernest Hollings, who was trying to raise issues before the Senate on whether there had been White House pressure to launch Callenger.
In addition to extensive interviews with the media after the disaster, Cook published articles in the Washington Post, Washington Monthly, Space and Security News, and the Houston Post; gave a press conference with the Institute of Space and Security Studies, where he said that the Presidential Commission had been created to cover-up the role of the White House in the launch decision; and wrote a report which he submitted to the U.S. Justice Department with a request for a new investigation. In 1991, he was the recipient of the Cavallo Foundation Award for Moral Courage in Business and Government, sharing the award with Roger Boisjoly of Morton Thiokol.
Before joining NASA, Cook worked as an analyst for the U.S. Civil Service Commission, where he received extensive training in federal government operations. He then worked for the Food and Drug Administration and next served in the Jimmy Carter White House under Esther Peterson, special assistant to the president for consumer affairs. He also taught history at the Field School, a private high school in Washington, D.C.
Cook left NASA to become an analyst with the U.S. Treasury Department in 1986. There he developed and taught training courses on policy analysis and led project teams on financial policy and organizational restructuring. He retired from the federal government in January 2007 and works today as a writer, lecturer, and consultant.
Cook graduated with honors from the College of William and Mary, where he was elected to Phi Beta Kappa. He resides in College Park, Maryland.
September 2007
---
Sun., September 30, 2007:

Playlists: M3U | RAM (Individual MP3s: Hr1 Hr2 )
BURMA (MYANMAR) LET THE STRUGGLE FOR FREEDOM AND DEMOCRACY NOT CEASE!

We welcome Thelma Young - Campaign Coordinator of US Campaign For Burma - for a short interview, she and her organization have been working feverishly to bring freedom, democracy and human rights to Burma. www.uscampaignforburma.org (Who We Are)

We welcome for the majority of the program 10:15 - 12 AM Mizzima News and Television. Specializing in Burma News and Multimedia. Soe Myint Editor In-Chief, Mung Pi Assistant Editor and staff who are in constant touch with news sources inside Burma can give us the latest update as to the crisis and demonstrations.

www.mizzima.com
www.mizzima.tv
---
Sun., September 23, 2007:

Playlists: M3U | RAM (Individual MP3s: Hr1 Hr2 )
Guest: Webster Tarpley (www.Tarpley.net)
---
Sun., September 16, 2007:

Playlists: M3U | RAM (Individual MP3s: Hr1 Hr2 )

---
Sun., September 9, 2007:

Playlists: M3U | RAM (Individual MP3s: Hr1 Hr2 )
Guest: Alan Turnbull with www.Secret-Bases.co.uk
2nd Hour Richard Reeves checks in with the latest from New York and the 9/11 sixth anniversary events - also recap the arrest and release of Alex Jones yesterday at the live Fox Geraldo event.
---
Sun., September 2, 2007:

Playlists: M3U | RAM (Individual MP3s: Hr1 Hr2 )
Guests: Alan Watt Cutting Through the Matrix
Howard Phillips with the Conservative Caucus
---
Sat., September 1, 2007:

Playlists: M3U | RAM (Individual MP3s: Hr1 Hr2 Hr3 )
Special Edition Live Broadcast from the Ft. Worth Texas Straw Poll with co-hosts George Butler and Charlotte Littlefield Brown with numerous interviews with delegates and supporters of Ron Paul.
August 2007
---
Sun., August 26, 2007:

Playlists: M3U | RAM (Individual MP3s: Hr1 Hr2 )

---
Sun., August 19, 2007:

Playlists: M3U | RAM (Individual MP3s: Hr1 Hr2 )
George Butler welcomes Paul Craig Roberts - China Article - Read more about his many accomplishments!

Paul Craig Roberts is an economist and a nationally syndicated columnist for Creators Syndicate. He served as an Assistant Secretary of the Treasury in the Reagan Administration earning fame as the "Father of Reaganomics". He is a former editor and columnist for the Wall Street Journal, Business Week, and Scripps Howard News Service. He is a graduate of the Georgia Institute of Technology and he holds a Ph.D. from the University of Virginia. He was a post-graduate at the University of California, Berkeley, and Oxford University where he was a member of Merton College.

In 1992 he received the Warren Brookes Award for Excellence in Journalism. In 1993 the Forbes Media Guide ranked him as one of the top seven journalists in the United States. Wikipedia bio.
LISTEN ONLINE
SCHEDULE
PROGRAMS
RADIO ARCHIVES
EVENTS
VIDEOS
CONTACT
SPONSORS
STORE
SUPPORT
HOME
© 2007 We The People Radio Network, LLC. All Rights Reserved